Tic-Tac-SightWords

FREEWARE
Features
Tic-Tac-SightWords is a
FREE
educational application developed with Windows Presentation Foundation.
This educational game combines learning sight words with the strategy of tic-tac-toe.
Customize up to 9 levels of game play.
Configure up to 20 words within each game level.
Utilizes the Text-To-Speech engine built into the Windows operating system.
Import and export sight words, enabling transporting words from computer to computer.
Remembers all of your settings.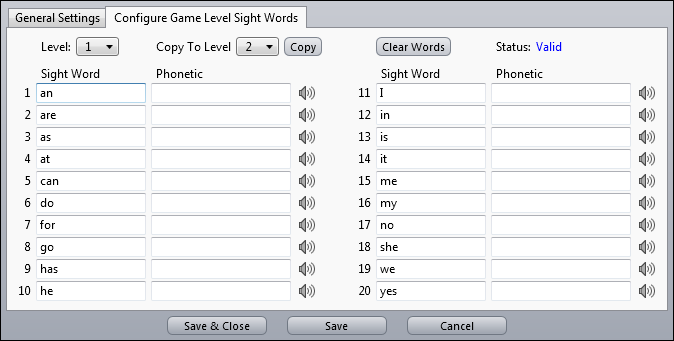 Online Help
View the Online Help documentation.
Requirements
Windows Vista / Windows 7 / Windows 2008 Server / Windows 8 / or later Windows operating system.
Microsoft .NET Framework 4.5, or later.